You are here
Advanced Golf Club Weighting Hot Melt Cartridge - For Advanced Gun Only
SKU: INFINITY IM-GOLF-CARTRIDGE-ADV (1)
Adhesive Cartridge for Infinity Advanced Golf Club Weighting Kit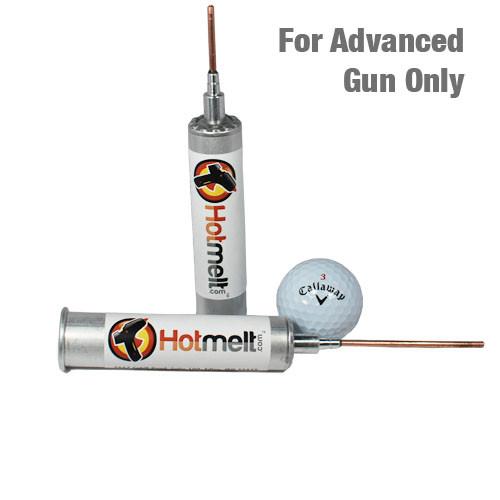 223,75 SEK
(incl. VAT, excl. SHIPPING)
MORE INFORMATION
PRODUCT DETAILS
SHIPPING INFORMATION
BILLING INFORMATION
X
More information
Adhesive Cartridge for Infinity Advanced Golf Club Weighting Kit
This replacement cartridge is for use with the Infinity Advanced Golf Club Weighting Kit and will not fit in the standard kit gun.
This 50 gram cartridge is a pressure sensitive hot melt adhesive formulated for golf club weighting. It is flexible and remains tacky even under extreme temperature swings insuring it will stay in place after application.
Each
Product details
| | Height | Length | Weight | Width |
| --- | --- | --- | --- | --- |
| SKU: INFINITY IM-GOLF-CARTRIDGE-ADV (1) | 0 cm | 0 cm | 0 kg | 0 cm |
Shipping information
This is the shipping rates and they are not included in the total price when you order.
You will receive an invoice from Wilprod that includes both taxes and shipping-rates.
Billing information
In this homepage you will create an order.
After check out you will shortly after be contacted by Peter from Wilprod.
He will send your invoice and when it is paid he will send the ordered products to you.